Types of Social Media Ads and How Your Business Can Benefit
As a marketer, what do you do to get your brand noticed?
Social Media is an avenue for success. It has been proven beneficial for years. Almost 40% of the world's population are social media users, and that's why it's such an effective marketing tool.
It has created a way for businesses to send out their brands' message to their target audience. Survey says that 73% of small businesses invest in social media, and the most used platforms by marketers in Australia are Facebook and Instagram.
The value of social media is practically embedded into the basics of marketing these days. Brands take advantage of the tools the platforms offer, set up pages and reach out to online communities by joining and setting up groups to organically promote their brands, and most importantly, they use ads.
If your business hasn't tried setting up ads and you don't know where to start, learning the different ad types is an important first step. It will help you determine when it is appropriate to do what.
A Simple Guide to Facebook & Instagram Ad Types
Boost Post
Do you want your existing posts to have more exposure? Launch campaign by boosting your post to show it more frequently to a wider audience, or to a specific target. It will guarantee an increased number of reach and engagement.
Page Like
Do you want to gain more followers and page likes? Create an ad content that includes a specific Call-To-Action button to encourage your target audience to like your page. This is currently only available for the Facebook platform and not Instagram.
Promotional
Are you aiming to increase your website traffic and/or to sell a product via your social media page? Create an ad content with Call-To-Action button that will take your customers to your website or product page.
Retargeting
Do you want to tap into the feeds of people who have recently visited your website, or people from your email marketing list? Have your ad delivered to a specific audience with retargeting.
Both Promotional and Retargeting ads will not show on your page. These are only visible on your target audience's feed.
So, which one is the best one? It really depends on your marketing goal. But of course, the ad won't be effective if you don't create an awesome content.
Plan and design your caption and creative. Create your social media posts by choosing the right visuals and planning them carefully. Check out our tips here! Once you've finalised your content, you're ready to set sail!
So 'What's in it for me?' you may ask. Well, social media guarantees a range of potential results. As you set up your ad, it presents a specific number of reach and engagement. Here are some of the benefits of social media ads.
• Significant increase in exposure
More people will develop an awareness for your brand. You will become more discoverable. This will then lead to increased number of reach and engagement. This also means attracting leads and developing industry partnerships.
• Community building
When your brand attracts more followers and/or page likes, it will also develop loyal online fans. You'll have more valuable interactions and conversations with your audience. Facebook and Instagram have made this easy with messenger pop-up and the Q&A feature on stories.
• Attracting talent
Social media has become a way for businesses to showcase their employee experience (EX) and company culture. Therefore, it convinces online job seekers to apply for a role in your company. Social media is indeed a gateway to recruitment opportunities.
• Providing consumer insight
By looking at your social media analytics, you will easily determine your audience behavior. It will help you discover more about what your customers are looking for.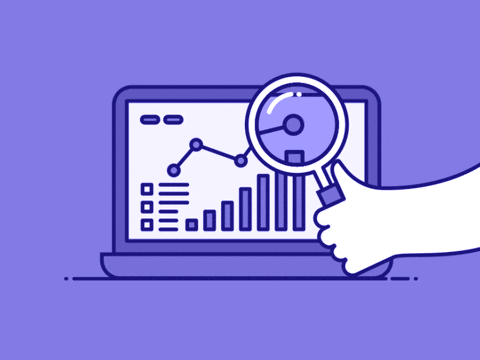 Despite all these advantages, there are still some businesses not keen on using social media to promote their brands. They may be hesitant to try something which for them is out of the ordinary. But every business must take a chance!
How much time and money are you spending on your campaigns? Are you doing it efficiently? Is your brand getting enough exposure it needs? Haven't tried social media ads yet? Confused? We want to know! Chat to us about your business' current pain points or concerns and let us help pave your social media path!
http://domin8marketing.com.au/wp-content/uploads/2019/08/Social-for-Business.png
1138
2048
Krisline Avila
http://domin8marketing.com.au/wp-content/uploads/2018/04/domin8-logo-white-teal.png
Krisline Avila
2020-02-23 01:46:02
2023-04-17 06:06:19
Types of Social Media Ads and How Your Business Can Benefit