Digital Marketing Trends in 2020 Businesses Should NOT Ignore
We made it, to yet another decade (YAYY!) and we're excited for what's to come! As we welcome this new era of digital marketing, we look at the top trends to watch out for in 2020.
---
There was a time when AI, data-driven marketing and visual and voice search engine optimisation were so far-fetched and ambitious that marketers didn't even consider them to be possible tools for their brands' success. Now, these technologies are in an upward trend.
The development of these trends are so fast paced, there's no stopping its rapid advancement. Here, we explore the biggest marketing trends of 2020 that brands shouldn't ignore.
Shoppable Posts
Social Commerce or Shoppable Posts are the types of social content where we can purchase a product or service. This is a brilliant way for businesses to bring their social media followers to their websites. People already use social media to research about a product (e.g. types, brands, functions and reviews), so this feature perfectly creates a call-to-action to convert the curious consumer into a customer right there and then.
It isn't new in the social space but with Instagram's announcement of the Checkout feature early last year, 2020 will see an increase in its use.
Chatbots and Conversational Marketing
Chatbots are what brands need right now. Let's face it – consumers are impatient. Hubspot's recent study on Live Chats found that 82% of consumers want a response within 10 minutes of when they ask a question about marketing or sales.
This is one of the reasons why chatbots have been in demand in recent years – and it will continue to grow in 2020. Consumers prefer chatbots over other means of contacting a business as they are responsive 24/7 and can accurately record messaging and purchasing history.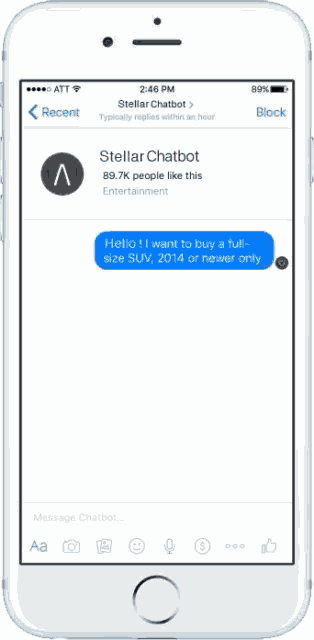 Despite the rise in chatbot demand, people are also looking for a more human approach. Conversational marketing is a real-time, one-on-one connection between brand marketer and consumer.
Businesses can build stronger relationships with their customers with conversational marketing. Through messaging apps and third-party tools that allow chat boxes installed on their websites, it allows us to enhance the user experience.
Programmatic Advertising
Programmatic advertising is the automated buying and selling of online advertising with the use of AI. This automation makes transactions efficient and more effective, streamlining the process and consolidating your digital advertising efforts into one technology platform. Ad placement, media buying, performance tracking and customer targeting are examples of programmatic advertising.
It is effective as it uses automation, therefore it's faster, more efficient and helps businesses acquire more customers at a lower cost.
Video marketing and Vlogging
Video marketing is the most important emerging trend. Smart Insights study says that 72% of people prefer video content over text when learning about a brand.
Any form of video content, from short films to explainer videos, guarantee a boost in social reach and engagement for as long as your business properly utilise your social media platforms. One example is the live broadcast feature of Facebook and Instagram. This allows brands to launch a live streaming event where viewers can participate by leaving messages in the comments section. LinkedIn has also launched a live stream feature early last year, which is has been especially helpful for B2Bs.
Another type of effective video content is the Vlog. Unlike explainer videos, vlogs have a more personal touch to it. Viewers love it because it's relatable and more human.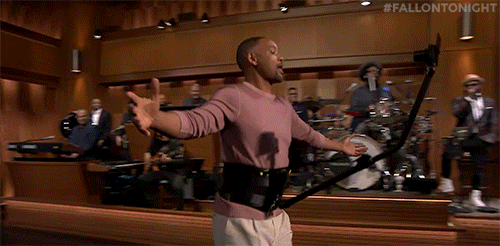 Visual and Voice Search
People are now using search engines on a whole new level. With voice and visual search tools now developed and made available to all, businesses need to bump up their game with their approach on SEO.
Marketers need to ensure that their brands' online presence are rich in optimised images and less technical keywords.
---
Ultimately, AI is the key driver in today's marketing. It helps businesses understand their customers' behavior and search patterns by analysing and monitoring data from social media platforms and other websites.
Despite this, businesses are keen to focus on people as well, not only in technology. According to marketing expert Michael Brenner, "there is a pushback against the increased digitisation and automation of interactions between brands and consumers, and a desire to make marketing more human again."
---
Is your business up-to-date with these digital marketing trends? Which ones have you already implemented? Let us know your thoughts!
http://domin8marketing.com.au/wp-content/uploads/2020/01/shutterstock_722600041.jpg
1333
2000
Krisline Avila
http://domin8marketing.com.au/wp-content/uploads/2018/04/domin8-logo-white-teal.png
Krisline Avila
2020-01-02 01:18:57
2023-04-17 06:06:33
Digital Marketing Trends in 2020 Businesses Should NOT Ignore